News
The album Repères presented in the serie
"Écoute mon album"
The group Bon Débarras presents the album Repères in the 8th episode of the serie "Écoute mon album", produced by l'ADISQ, with the collaboration of Quebec's government. This serie brings the light on 80 artists that launched an album in Quebec during the pandemic and that are ready to go back on stage.
The award-winning album Repères is available on all digital platforms and on our online store.
Bon Débarras is proud to be the winner of the
Opus Award "Album de l'année – Musique traditionnelle Québécoise" with Repères.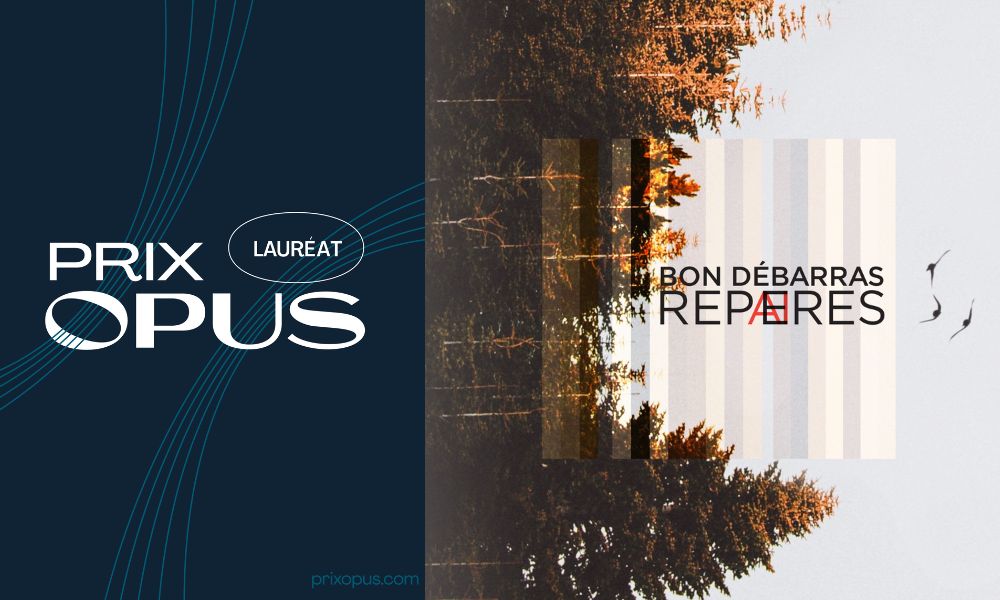 Held by the Conseil Québécois de la musique, this 25th edition of the Opus Awards Gala, took place on March 6 via the Facebook page of Télé-Québec's La Fabrique Culturelle and is available for viewing. The group also won the Félix Award "Album de l'année – traditionnel" at the Gala de l'ADISQ with this album. Repères is available on all the digital platforms. You can also by the CD on Bon Débarras' online boutique.
Une grande gigue libre, with Bon Débarras
A video from La Fabrique culturelle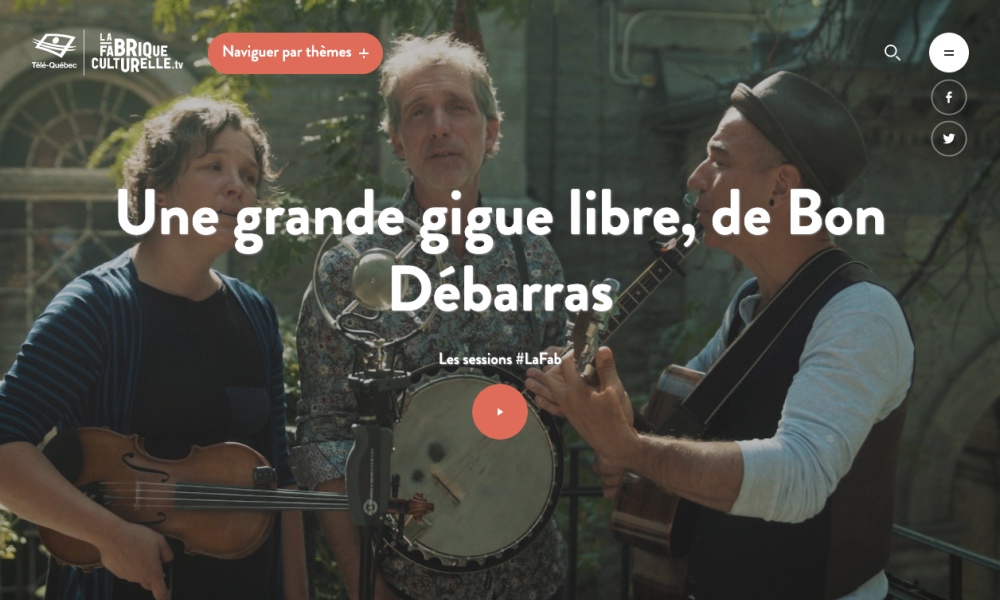 The group Bon Débarras was born in the Parc Lahaie in Montreal, where they have participated to many editions of the Festival "Noël dans le parc". More than 20 years later, In this same park, the members of the group recollect their memories and offer us a unique interpretation of "Une grande gigue libre", a piece coming from the album Repères.